Over the last 13 years The Caring Hands Classic has netted more than $3.3 million for the Caring Hands Fund, the heart of charitable care at Presbyterian Homes. Because of the Caring Hands Fund, the number of residents asked to leave Presbyterian Homes due to exhausting their financial resources is Zero. That is our promise and thanks to the Caring Hands Fund and supporters like you, we have kept it since 1949. Thank you for being a part of the Power of Zero.
Check back soon for more information on the 14th Annual Caring Hands Classic on October 26, 2020!
The Ceilidh* Auction
*(pronounced kay-lee)
The Ceilidh, meaning a Gaelic party, kicks-off The Classic at the Atlanta Athletic Club on Sunday October 25, 2020 from 5:30-8:00 p.m. with a cocktail party, enjoying heavy hors d'oeuvres, a bourbon tasting, and a silent auction with more than 150 items.
Check back soon for more information on the Annual Ceilidh Auction on October 26, 2020!
The RSVP deadline for the Ceilidh is Friday October 2, 2020.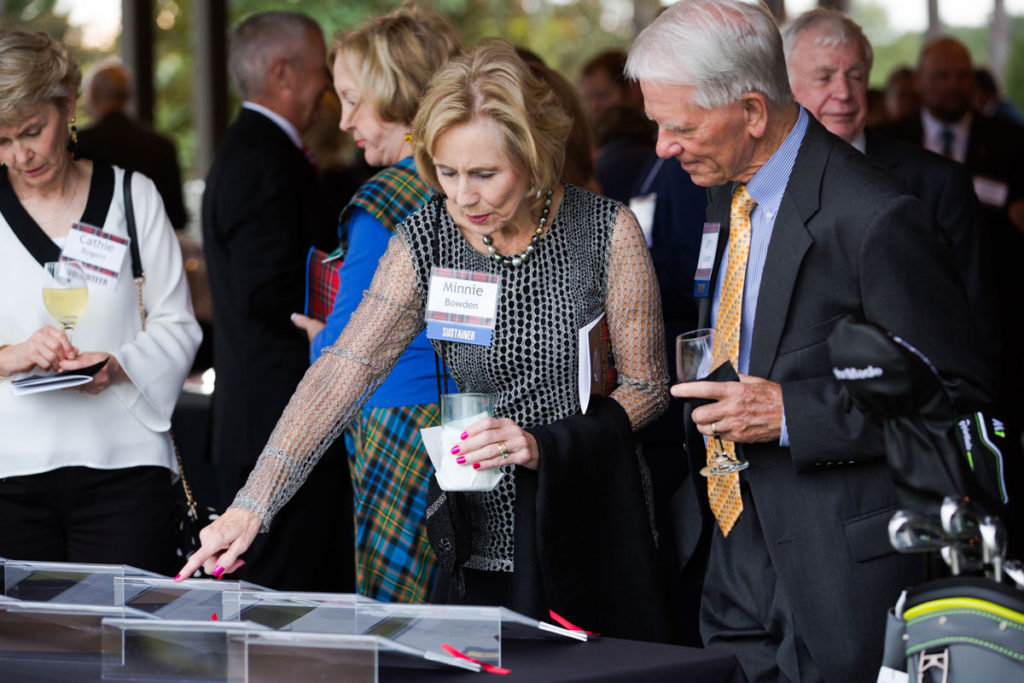 The Golf Tournament
The Tournament is a 'bramble' format wherein four players hit their tee shot, the team selects the best drive of the four, and then, all four players play their own ball into the hole. Scoring is flighted for each course, Riverside or Highlands. Prizes are awarded to the top three net winners per course. There is also one overall prize for the team with the lowest gross score.
Registration is limited to 60 teams. Register early to assure your place and join us at the home of the 2011 PGA Championship, 2014 U.S. Amateur, and the 20th Anniversary of the Arnold Palmer Cup.